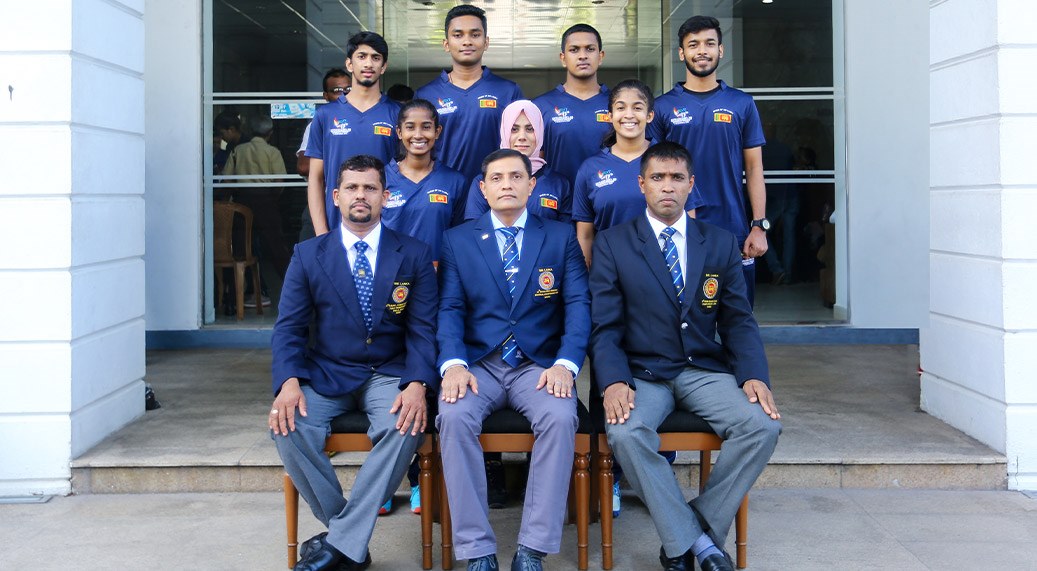 Squash is a ball sport played by two (singles) or four players (doubles squash) in a four-walled court with a small, hollow rubber ball. The players alternate in striking the ball with their racquets onto the playable surfaces of the four walls of the court. The object of the game is to hit the ball in such a way that the opponent is not able to play a valid return. About 20 million people play squash regularly world-wide in over 185 countries. The governing body of Squash, the World Squash Federation (WSF) is recognized by the International Olympic Committee (IOC), but the sport is not part of the Olympic Games, despite a number of applications. Supporters continue to lobby for its incorporation in a future Olympic program.
How to Play
After the serve, the players take turns hitting the ball against the front wall, above the tin and below the out line. The ball may strike the side or back walls at any time, as long as it hits below the out line. It must not hit the floor after hitting the racket and before hitting the front wall. A ball landing on either the out line or the line along the top of the tin is considered to be out. After the ball hits the front wall, it is allowed to bounce once on the floor (and any number of times against the side or back walls) before a player must return it. Players may move anywhere around the court but accidental or deliberate obstruction of the other player's movements is forbidden and could result in a let or a stroke. Players typically return to the centre of the court after making a shot.

Sports Associations Details
Ø  PRESIDENT
Mr. S.P.D. Kohombage
0777386686
Ø  SECRETARY 
Mr. H.Eranga Nuwan Alwis
234/1,Polwaththa,Gunasekara Mawatha,Himbutana.
0773664668
Ø  TREASURE
Mr. Nilruk Asanthaka Soysa
20,Kalinga Mawatha,Colombo 05
0777259698
snilruk@gmail.com
1.      Sri Lanka Army
2.      Sri Lanka Navy
3.      Sri Lanka Airforce
4.      Sri Lanka Police
5.      Sri Lanka Female Squash Association
6.      Cinnamon Grand Hotel
7.      St. Joseph Collage Squash Club
8.      Ottar Aquatic Club
9.      Royal Collage Squash Club රෝයල් විද්‍යාලය සාකොෂ් සමාජය
10.  Sri Lanka Airline
11.  Sri Lanka School Squash Association
12.  St. Thomas Collage
13.  Cinnamon Lakeside Hotel
14.  Moratuwa Sports Club
15.  Kandy Squash  Association
16.  Austrasia Sports And Lapper Club
17.  Tamil Union C & A Club
18.  St. Silvester Collage Kandy
19.  Premadasa Riding School
20.  Sinhalees Sports Club
21.  Kothalawala Defense Services University
22.  Sri Lanka Military Academy
23.  Nalanda College Colombo
24.  Gymkana Club