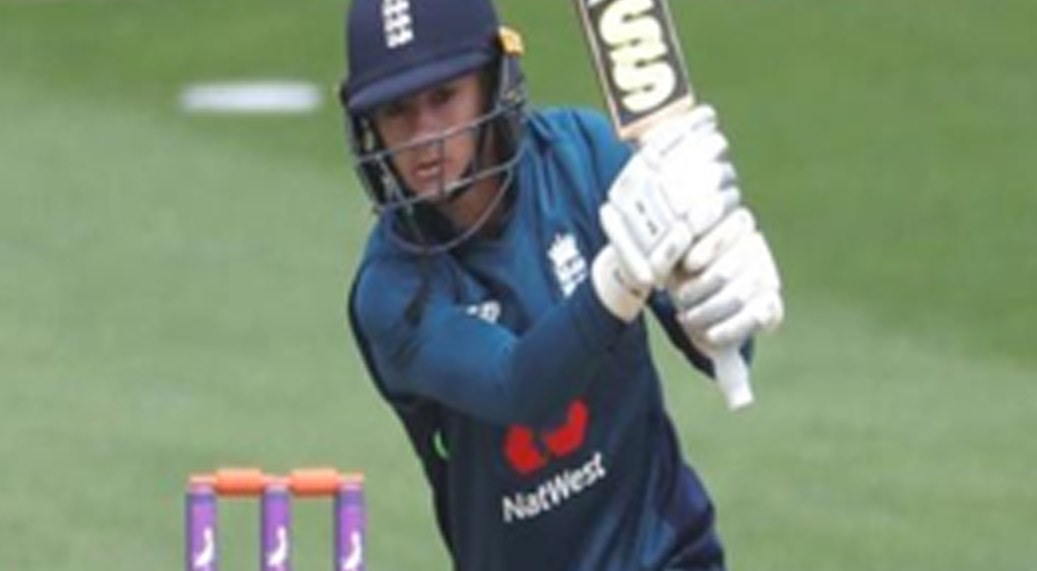 There are two teams of six to eight people. Everyone gets the chance to bat, bowl, and field. Each game takes no more than an hour, and the team with the highest score wins; unless the scores are tied in which case it's a draw.
How to Play
Batting

Each team bats once.
Batters from the same team bat in pairs, one at each end of the wicket (the three stumps).
Each pair faces two or three overs (an over is six, bowled balls).

Bowling

Everyone encouraged to bowl at least one over, and you can do this overarm or under arm whatever you feel comfortable with.

Scoring

Each batting team starts with a score of 200 runs
You score runs by running between the wickets (stumps) or by hitting the ball to the boundary.
You score four if the ball hits the ground before crossing the boundary; six if the ball hit over the boundary without touching the ground.
Even if you miss the ball, or it hits your body, you can still run and score.
If youâre out, five runs are taken from the total score and your batting partner faces the next ball.
Two runs are given to the batting team for each wide (a ball bowled wide of the wicket thats impossible to reach).
The batting team also gets two runs for a no-ball: when the ball bounces more than twice before reaching the batter, or arrives at shoulder height or above, without bouncing.

Sports Associations Details
1. Registration Number – 34
2. Year of Registration - 04.09.1987
3. Gazette Notification - Gazette No. 1990/23 – 27.10.2016
4. Tenure of the Association – 02
Ø  PRESIDENT
Mr. K.G. Abhayagunawardena
Punchi Walauwa, Kinchi Gune, Madamulana.
0772263828
Ø  SECRETARY 
Mr. H.D. Lal Ravindra
249/A Nahal Bomiriya, Kaduwela
0716623288
0703613153
raveehdl@gmail.com
Ø  TREASURE
Mr.N. Sandaruwan Jayasuriya
598/1c Lieutenant Ashoka Mawatha, Palawatta, Battamulla
0777455175
1.      List of Affiliated Associations            -
•            Sub Associations / Sports Clubs- 19
1. Colombo South
2. Colombo North
3. Nuwara Eliya
4. Trincomalee
5. City
6. Polonnaruwa
7. Batticaloa
8. Badulla
9. Gampaha
10. Galle
11. Kurunegala
12. Puttalam
13. Anuradhapura
14. Kalutara
15. Kegalle
16. Ratnapura
17. Matale
18. Ampara
19. Mannar